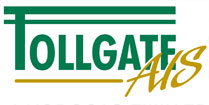 Privacy policy
Privacy/Fair Processing Notice to comply with the General Data Processing Regulations (GDPR)
Who we are
Tollgate Products Ltd are a supplier of Toilet Cubicle Hardware, Washroom fittings and it's associated products.
What we need
Tollgate Products Ltd will be what is known as the "Data Controller" of the personal data you (the "Data Subject"), provide to us. Tollgate Products Ltd company registration number is 1461701 and its registered address is Unit A1 & A2, Halesfield 21, Telford, Shropshire, TF7 4NX.
We will only collect basic personal data about you where processing is necessary for the performance of a contract to which the data subject is party or in order to take steps at the request of the data subject prior to entering into a contract. This may include special categories of personal information about you (often known as 'sensitive personal data'). This information does however include details such as your name, address, email address, IP address, company details, job title.
Why we need it
We need to know basic personal data in order to provide you with the Hardware and associated products, you have engaged us to provide, and to assert our right to be recompensed in return for these services, as per any service agreement or contract we have, or may have in the future, with you. If you do not provide this information then we will be unable to provide the services you have requested.
What we do with it
All the personal data we hold about you will be processed by our staff in the United Kingdom and no third parties will have access to your personal data unless there is a legal obligation for us to provide them with this, for example, certificate Awarding Bodies. Please be aware, however, that your information may be stored on a cloud-based system whose servers are located within the European Union. We will take all reasonable steps to ensure that your personal data is processed securely and more information about this can be found on our website. We will not sell or rent your information to third parties. Email addresses are transmitted normally over the Internet and this can never be guaranteed to be 100% secure. While we strive to protect your personal information you transmit to us, you do so at your own risk and we make our best effort to ensure its security on our systems.
How long we keep it
We will generally keep your personal data for a minimum of 3 years, or for the length of the contract we have with you, after which time it will be destroyed if it is no longer required for the lawful purpose(s) for which it was obtained. We review our retention periods for personal information on a regular basis. We are legally required to hold some types of information to fulfil our statutory obligations.
Right to be forgotten
You have the right to ask us for access to any personal data we may hold on you and for it to be removed/wiped from our systems. There is no charge for this, unless it is deemed to be manifestly unfounded or excessive in which case we may charge a fee to cover administration costs we will incur in providing the information to you. Please contact Edward Sneade (Managing Director) or Donna Jones (Finance & HR Manager).